The Inception Class MKI USV
The USS Inception Class Unmanned Surface Vessel (USV) has been developed to address a gap in the shallow water sector.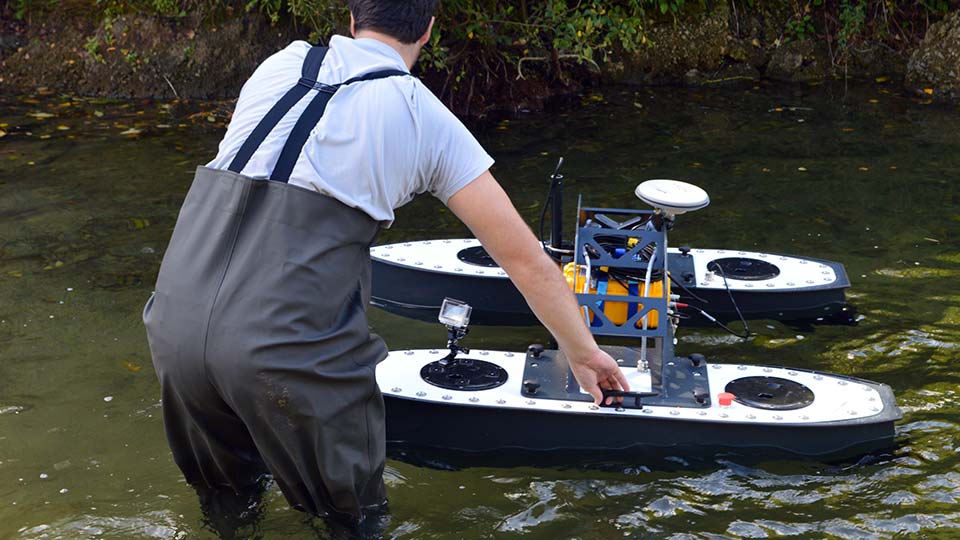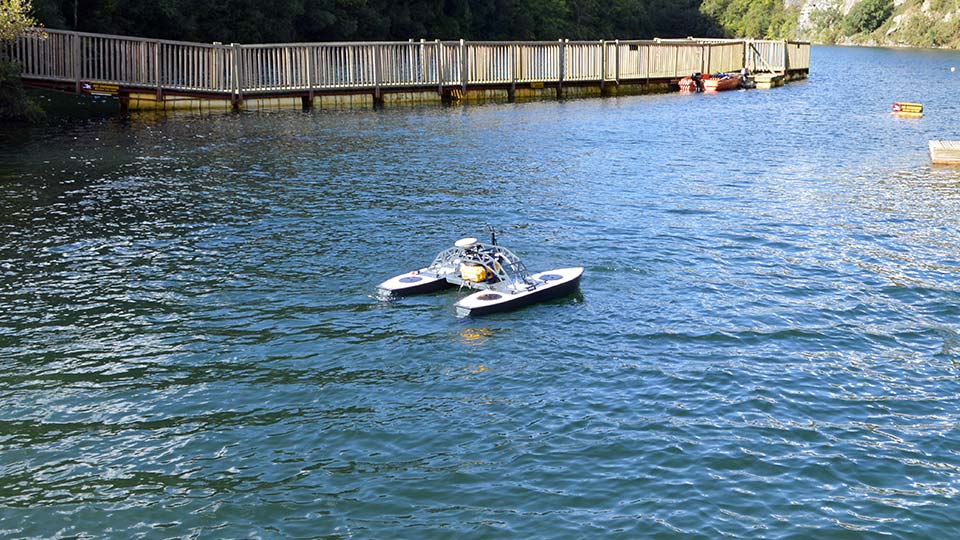 The Inception MKI USV
This hydrographic survey vessel is composed of tough aluminium hulls and weed cutting propellers. It runs bathymetric surveys in areas where access for a traditional survey vessel is not possible. Places such as quarry lakes, lagoons, mining ponds and shallow water zones.