USS is committed to finding sustainable ways to build a better world for our children.
Making a real difference is what drives our team of experts to use advance technologies to design, build and operate unmanned surface vessels for data harvesting in the marine environment.
Every individual matters; every team member is important and every job role is integral to helping us achieve our goals.
Collectively we can find ways to do things for the better of all, to help recover the environment and provide a professional cost-effective solution for our customers.
Whether you are interested in a specific job role listed below or if you just interested to help make a better world, please contact us and let us hear your enthusiasm.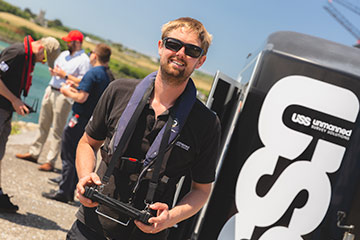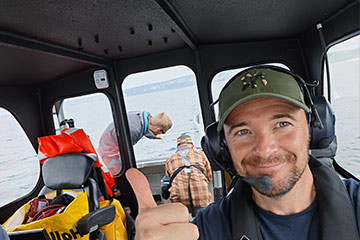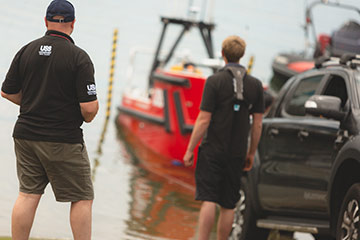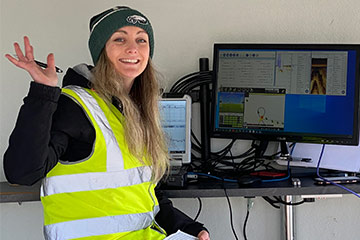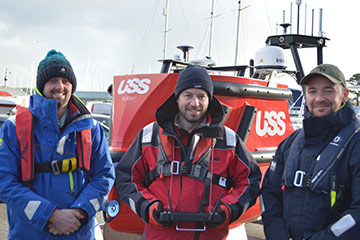 Roles we are actively recruiting for:
Hydrographic Surveyors

We are currently recruiting for:
Experienced Hydrographic Surveyor proficient in the mobilisation of survey equipment to be based at our office facilities in Hayle, Cornwall, with willingness to travel and work in the field as required.
Remote UK domestic and international based experienced Hydrographic Surveyors for home based remote working or from one of our designated international Remote Operations Centres.
Graduates with either a BSc or MSc in Hydrography or a similar geomatics based degree for UK based operations.
The primary role of the Hydrographic Surveyor (USV) is to undertake professional Hydrographic Surveys.
This role requires the individual to have excellent attention to detail, quality and safety.
They are required to be adaptable, flexible and work well in stressful and emergent situations, as well as having a 'can do' attitude towards their colleagues and work.
Engineers

Reporting primarily to the Chief Products Officer (CPO) and working closely with the wider USS team we are looking for engineers who can assist with the manufacture, production and maintenance of advanced unmanned surface vessels with battery, hybrid and zero emission plants.
We are currently recruiting for:
Design engineers
Production engineers
Maintenance engineers
USV Operators

Safe operations of all our USV's are undertaken by professional, experienced and qualified boat handlers.
Depending on your level of expertise and existing qualifications, you will be placed as a USV operator/watch keeper of our advanced unmanned vessels for deployment on inland waterways, coastal areas or for over the horizon offshore operations on long endurance missions.
We are currently recruiting for:
Professional powerboat skippers covering UK category waters for 0, 1, 2 & 3.
RYA Power boat Level II certificate with STCW'95 medical and VHF license

 

MCA/RYA Advanced powerboat certificate of competence & 2 years min experience
MCA/RYA Coastal Skipper or Yachtmaster Offshore
Unmanned Survey Solutions Ltd. have a fantastic new job opportunity for a Quality, Health, Safety, & Environment (QHSE) Manager.
The QHSE Manager will report to the Operations Manager assisting with the development, maintenance, implementation, and continual improvement of the company's QHSE management systems.
The QHSE Manager will support the company by providing advice and support to managers and supervisors across the business on QHSE issues. This role is essential to ensure the business is legally compliant with all legislation and approved practices.
Unmanned Survey Solutions Ltd. are currently looking for a new Tendering Manager to join our commercial department.
Duties will include creating good quality tender response documents for offshore Hydrographic and Geophysical contracts.
This role requires team working, exceptional time management, quality control and attention to details.
Work will also include preparing prequalification and technical proposals.
For more information on any position or if you would just like to kept up to date with upcoming job roles,
then please send your CV and a covering letter to Lis Hughes.
Click Here